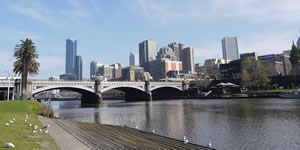 New Years Day in summertime in Melbourne has all the hallmarks for the making of a sensational day. Those people recovering from NYE are looking for early eateries and then others looking to head out and about it suggest a hectic time. But in reality the centre of the city is generally quiet and peaceful. And even just out a little at places like St Kilda the beach can be a gorgeous suggestion and just so relaxing.
All that is said without mention of the marvelous Yarra River and all the venues and grassed area along it. Magic happens when you get out and about! Make the new year a magic one Melbourne!
New Year's Day Ideas Guide for Melbourne
Melbourne New Year's Day can be so fun. Some even say that NYD can be bigger than NYE! With dance and DJ events and lots of relaxing ideas you should be well covered to charge into the New Year with enthusiasm.
New Year's Day Dining

Enjoy a laid back New Year's Day at Fitzroy's Iconic Provincial. Grab yourself a pint & feed your hunger with some great pub grub. Whether you're after a parma or some shared bites with friends there'll be something for you.

Book a Table

Website

|

Email

New Year's Day Relaxation

Gorgeous location featuring inside space and outside terraces for chilling on New Year's Day along side Melbourne's Yarra River. Great food and refreshing beverages. Get your crew along to Hopscotch and plan you new year. Even set some fun new year resolutions!


Website

|

Email

New Year's Day Recovery

Recover your New Year's along the Yarra river with a relaxing meal and smooth drinks to welcome in the first day of the year. New Years Day is only once a year so get bouncing up and don't miss it. Great food and fab calming location in Melbourne.


Website

|

Email

New Year's Day Reload

Start the new year well by dining in with Chloe at the Young and Jackson Hotel. Or head up to the rooftop bar and chill out with some fine Craft beers. Centrally located and so easy to get to, Y & J is one of Melbourne's favourite hotels.

Website

|

Email

New Year's Day

Relax into the New Year with some chill alongside the Yarra River on Southbank at The Boat Builders Yard. Inside and outside so you can get fresh air and even feel the Melbourne's sea breeze. Love this venue for it's pier type location which is really easy to get to and you just grow in anticipation the more you get closer. Enjoy NYD Melbourne.

Website

|

Email

New Year's Day Accommodation

Just a short tram ride down Bridge Rd. This luxury venue also offers accommodation. So why not pamper yourself this New Years and book in for New Years Day aswell. Great food and drinks with fabulous staff to take care of all your new year worries.

Website

|

Email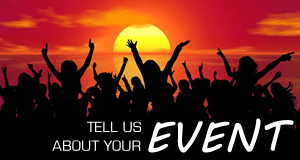 Check out some of Summers other Big Days
With New Year's over for another year that means we are counting down to the next big day of summer... Australia Day! Make sure you check out all the details of Australia Day events in Melbourne.